Church / Missionary Kiosk Pricing

Each church / missionary kiosk application is priced according to the customer's supplied specification.



To get the ball rolling, consider submitting a very simple spec via email. This "spec" should contain at least the following information:
The purpose of the kiosk
The Main Menu items
The approximate number of screens (total)
...and any other details specific to your project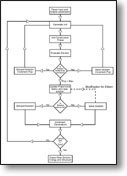 If a picture or graphic would assist with the description of your project, please include it within your email.

We will then examine your project and reply back with all the details - including suggestions to make your project better, plus the final price of the software design and implementation.

We are confident that our pricing will be affordable and reasonable, and the end result spectacular !
Rocky Mountain Multimedia Est. 1994
Glenwood Springs, Colorado
303.933.7300

Copyright © 1994-2013 by Rocky Mountain Multimedia, Inc.
All Rights Reserved.

Dave Heyliger heyliger@rockmedia.com