EZ Kiosk Log File Details

EZ Kiosk can track all activity for you - and this information is easily imported into EXCEL or ACCESS for further analysis. You have a choice between keeping all statistics in a single monthly file - or alternatively, you can produce a daily log file - the choice is up to you.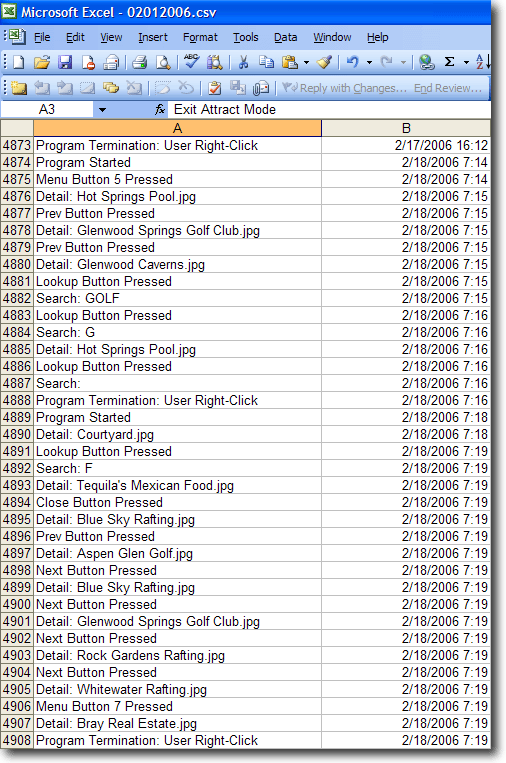 Rocky Mountain Multimedia Est. 1994
Glenwood Springs, Colorado
303.933.7300

Copyright © 1994-2013 by Rocky Mountain Multimedia, Inc.
All Rights Reserved.

Dave Heyliger heyliger@rockmedia.com




"Kiosk-in-a-Box" Kiosk Software "Kiosk-in-a-Box" is a full-blown kiosk software application that lets you create a multitude of kiosk solutions - and without any kiosk programming! Download the kiosk software - and the kiosk documentation - and start creating kiosks today with our field-tested kiosk solution. "Kiosk-in-a-Box" is Great for Creating: Internet/Intranet Kiosks Image Capture Kiosks Shopping Cart Kiosks Photo E-Mail Kiosks Database Kiosks Tourism Kiosks Survey Kiosks ANY Kiosk!